The ultimate in cybersecurity SaaS expertise
Cybersecurity Experts and Software For SaaS Organizations
We're your trusted advisors in cybersecurity so you can focus on growth 🚀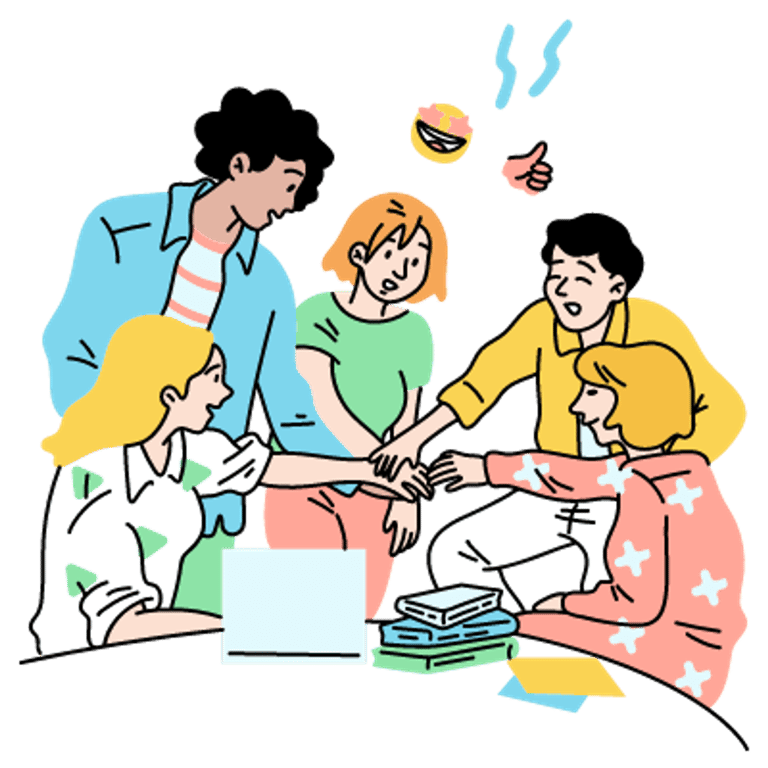 Expertise and Experience
Proven track record in SaaS startups
Extensive knowledge of cybersecurity
Deep understanding of cloud security
Cost-Effectiveness
Access to top-tier security leadership
Fraction of the cost of a full-time CISO
Efficient resource allocation
Flexibility and Scalability
Adaptable security efforts
Assistance with policies and audits
Tailored solutions for incidents and vendors
Get Your Security Roadmap Started
Stop Worrying About Security Today!
Refreshingly Approachable Security

A lot of non-security people have been negatively affected by the rough and gruff security approach of many security practitioners. Ayman prides himself on understanding your perspective and view (problem oriented) before coming up with a solution, because every situation is different. He also believes security is not Black and White, but

50 Shades Of Gray instead

.
Enhanced Collaboration

Hiring a fractional CISO promotes enhanced collaboration within your organization. They can work closely with your internal teams, such as IT and development, to align security practices with business goals. By fostering collaboration, a fractional CISO can help streamline security processes, improve communication, and ensure that security is integrated into all aspects of your high growth SaaS startup.

Alignment of security practices with business goals

Streamlined security processes

Improved communication within teams
Fractional CISO's Are Swiss Army Knives

Hiring a full-time Chief Information Security Officer (CISO) can be costly, especially for a startup. Even then it's very unlikely you will find someone with the swiss-army knife experience of:

 

By opting for a fractional CISO, you can access top-tier security leadership at a fraction of the cost. This allows you to allocate your resources more efficiently while still benefiting from the strategic guidance and risk management skills of a seasoned professional.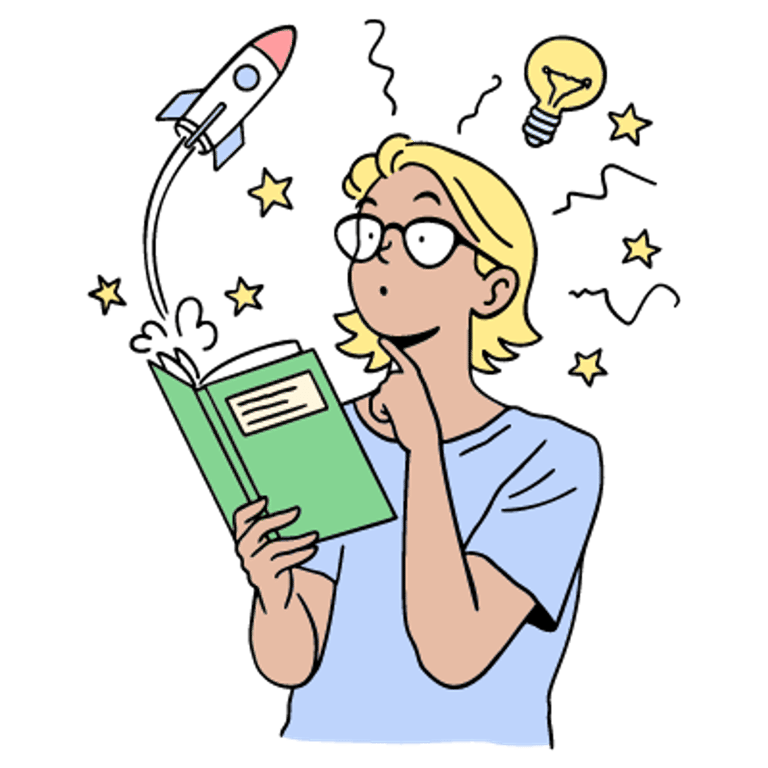 Industries:
Industries Cloud Security Labs has worked with…
Expertise:
Specialty domains Cloud Security Labs is focused on…
B2B SaaS
Cloud first and fully remote companies
Education & Learning
EdTech and Learning Institutions
Healthcare & MedTech
Healthcare providers and MedTech
Identity & Access Mgmt (IAM)
Identity is the new perimeter. Embrace Zero Trust access
Cloud Infra & DevSecOps
Secure your cloud environments
Governance, Risk, and Compliance
SOC 2, ISO, PCI and more. Get Compliant with ease of mind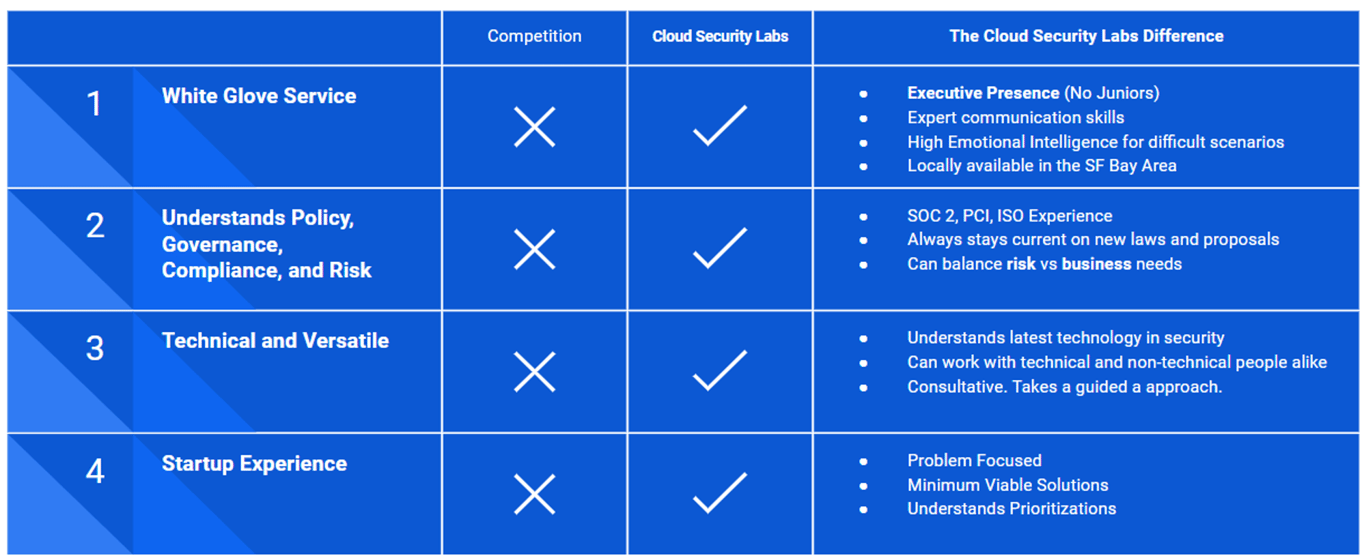 Launch Your Cybersecurity
Get Started With A CISO TODAY!
Prioritize and plan your IT Security, DevSecOps, Partner & Customer Security issues.